Hermes chairman asks LVMH to halve stake
May 30 - Hermes wants larger rival LVMH to halve its stake as a way of boosting the number of outstanding traded shares in the French luxury goods maker, its chairman said in an interview published on Monday.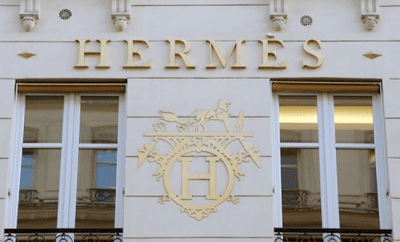 Hermes store (Photo: AFP)
LVMH, the world's biggest luxury group, in December revealed it had built up its stake in Hermes to above 20 percent, leading the smaller company's controlling family to set up a holding company controlling more than 50 percent of the company.
"What bothers us is the way they did it," Bernard Puech told newspaper Le Figaro, referring to LVMH's surprise move to boost its stake. "So we ask them to sell half of their stake to re-establish our stock market float."
Puech dismissed efforts by LVMH Chief Executive Bernard Arnault to strike a conciliatory tone regarding the Hermes approach.
"After six months, we are the target of incessant attacks of the kind we've never seen in 174 years, even though LVMH says its approach to us is friendly," he said. "With friends like these, who needs enemies?"
(Reporting by Christian Plumb; Editing by Muralikumar Anantharaman)
© Thomson Reuters 2023 All rights reserved.