Hanesbrands to sell yarn operations
Sept 17 (Reuters) - Hanesbrands Inc (HBI.N) said it agreed to sell three of its yarn manufacturing plants to privately held Parkdale, and shut a fourth plant and two warehouses.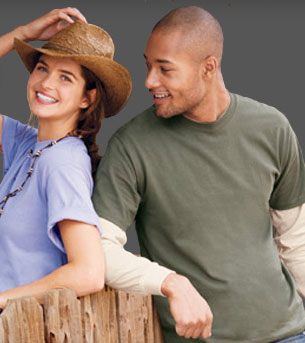 Hanes from Hanesbrands Inc - Photo: www.hanes.com
The company said 150 employees would be affected by the closure of the yarn plant in Sanford, North Carolina and that it would close down a cotton warehouse and a yarn warehouse, which have a combined 25 employees.
The maker of innerwear, outerwear and hosiery apparel expects to generate $100 million in balance sheet benefits within six months after the sale through working capital improvement, reduced raw material requirements and inventory, and sale proceeds.
"Producing our own yarn, when more than adequate large-scale supplies exist, serves no strategic purpose. Outsourcing yarn is a logical evolutionary step to drive value and improve the use of our assets," Chief Executive Richard Noll said in a statement.
Parkdale will continue to supply Hanesbrands with yarn.
The sale is expected to close in the fourth quarter.
Shares of the Winston-Salem, North Carolina-based Hanesbrands, which also makes casual wear and active wear, closed at $21.08 Wednesday 16 September on the New York Stock Exchange. (Reporting by Abhishek Takle in Bangalore; Editing by Anne Pallivathuckal)
© Thomson Reuters 2022 All rights reserved.