H&M says Versace to design an autumn collection
June 21 - Swedish budget fashion retailer Hennes & Mauritz said on Tuesday Italian fashion brand Versace would design an autumn collection for the company, to go on sale in November.


Versace will be the latest house to collaborate with H&M on an exclusive collection, following Karl Lagerfeld, Stella McCartney, Comme des Garcons, Jimmy Choo and most recently, Lanvin.
An analyst said the well-known brand of Versace would attract positive attention to the world's second- biggest clothing retailer.
"They have been doing this (collaborating with famous designers) since 2004. But it is definitely positive with a name that is as famous worldwide as Versace is", said one analyst who declined to be named.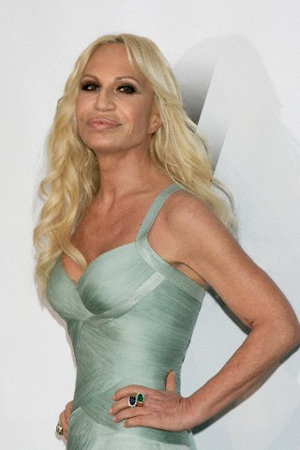 Donatella Versace in 2008 (Photo: Corbis)
The collection by Versace will include ranges for women and men, and will be available from November in 300 H&M stores worldwide, H&M said in a statement.
"Designed by its creative director Donatella Versace, the exclusive collection will look back to the vibrant heritage of the brand, full of leather, print, colour and exuberance in exclusive materials", the firm said.
H&M said the womenswear collection will be dominated by dresses in materials such as studded l7eather, silk and colourful prints, with accessories including high heels and costume jewellery.
The men's collection will focus on sharp tailoring as well as belts and jewellery for men.
The collection will, for the first time in a designer collaboration at H&M, also consist of some homeware pieces.

(Reporting by Helena Soderpalm; Editing by Louise Heavens)
© Thomson Reuters 2022 All rights reserved.