Gucci reorganises its management
Gucci has restructured its management team with a series of in-house promotions. Called upon in December to rescue and relaunch Kering's biggest label, experiencing a growth stunt since two years, the new CEO, Marco Bizzarri, has rounded out her team these last few weeks, trying to make the company more flexible with more direct relationships between the different managers.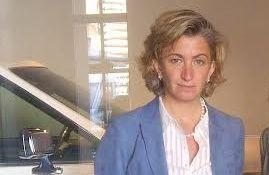 With this in mind, Micaela Le Divelec has taken on a top role. At Gucci for several years now, the executive, who is also the CEO of Tuscan porcelain manufacturer Richard Ginori, has held several managerial roles at the company, including CFO and Chief Corporate Operations Officer. She has now been promoted to Executive Vice President & Chief Consumer Officer with the supervision of all sales networks (wholesale, retail and e-commerce).
 
She also takes on management of all the markets, with the managers of every geographic zone reporting to her, specified the House. One of her tasks will be to define a new experience for the customer, one that is coherent and in line with the company's strategy through the different sales channels. The objective being for Gucci to put the consumer back at the heart of its strategy.
Among the other appointments is Matteo Mascazzini, who has also been with the company for several years now. After being the head of North America and then Japan, he now takes on retail, while Giovanni Baldi, who had been Gucci's CFO of Europe, the Middle East, India and Russia, will now be the president of this region, replacing Paolo Fattorello, who will be seeing to a new project at Kering.
 
The new team is rounded off, as was announced a few weeks ago, by Alessandro Michele as it artistic head, Jacopo Venturini (ex-Valentino) at the head of merchandising, and Stephane Linder, as the new president of Gucci Timepieces et Jewelry.
 
Copyright © 2023 FashionNetwork.com All rights reserved.