Gucci announces entry into Greek market
Gucci, one of the world's leading luxury fashion brands, has announced its direct entry in the Greek retail market through the signing of an agreement for the establishment of a joint venture with Charagionis Group, the well-known and respected local partner.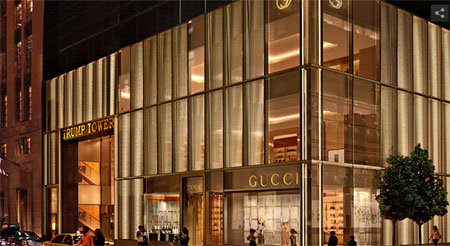 Gucci's flagship store on 5th Avenue, New York
Following a multiyear franchisee relationship with Charagionis Group, Gucci currently has two stores in Greece, both in Athens. The stores are located in the prestigious residential area of Kifissia and in the central luxury shopping area of Kolonaki. The former, which opened in 2001, covers about 320 square meters, offering men's and women's ready-to-wear, handbags, shoes, watches, sunglasses, jewellery, small leather goods and gift items. The latter, which opened in 2003, spans an area of about 370 square meters and offers the full range of Gucci products.
The direct entry in the Greek market is consistent with the aim of the Florentine house to further reinforce its international retail network, which counts 308 directly operated and owned stores as of end of September 2010. Gucci was born as a retail brand since the time when Guccio Gucci founded the company in Florence almost 90 years ago, in 1921.
Both stores will undergo a light refurbishment process leading to the final re-opening of both boutiques by mid December 2010.
Copyright © 2022 FashionNetwork.com All rights reserved.