Graff hires four banks for $1 bln HK IPO - IFR
London-based high-end jeweller Graff Diamonds hired four banks to lead a $1 billion initial public offering in Hong Kong in the first half of 2012, IFR reported on Wednesday, to raise funds for expansion and benefit from booming demand for luxury products in China.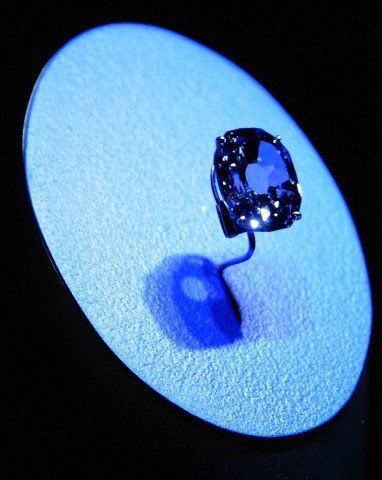 Graff Diamonds Exhibition in New York, Photo: Corbis Images
The company, founded by Laurence Graff in 1960, hired Credit Suisse Group AG, Deutsche Bank AG, Goldman Sachs Group Inc and Morgan Stanley as joint global co-ordinators for the IPO, IFR reported, citing two sources with direct knowledge of the plans.
The sources were not authorized to speak publicly on the matter.
The four banks will also be joint bookrunners with HSBC Holdings Plc . Barclays Capital and ICBC International have been mandated as co-leads, added IFR, a Thomson Reuters publication. The offering is expected to hit the market in the first half of 2012.
Graff's founder told Reuters last month the offering would help the company raise funds to boost its inventory of precious stones and better compete with publicly traded luxury goods and jewellery rivals such as Richemont, LVMH and Tiffany's.
The company plans to open two new stores in China next year, one in Macau's glitzy gambling enclave at Wynn Macau casino and another in Hangzhou, an affluent city one hour from Shanghai by train. (Reporting by Fiona Lau; Writing by Elzio Barreto; Editing by Chris Lewis and Matt Driskill)
© Thomson Reuters 2023 All rights reserved.