Givaudan to hike prices as materials costs jump
April 8 - Fragrance and flavour maker Givaudan said on Friday price increases should help it reach its 2011 growth target after its first-quarter sales came in at the low end of expectations.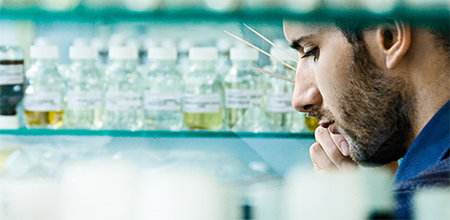 Givaudan: Swiss manufacturer of flavorings and fragrances
Sales rose 3.1 percent in local currencies but fell 5.1 percent in Swiss francs to 1.01 billion Swiss francs ($1.10 billion), said the group which makes flavours for food and fragrances for perfumes. Givaudan, which competes with German Symrise and American International Flavors & Fragrances, is grappling with rising input costs, an unfavourable translation effect caused by the strong franc and a tough comparison base.
(Reporting by Silke Koltrowitz)
© Thomson Reuters 2022 All rights reserved.