Gilt Groupe may be profitable before 2014: CEO
July 3 - Gilt Groupe will likely be profitable before 2014 as new businesses being launched by the online flash-sales company mature, according to founder and chief executive Kevin Ryan.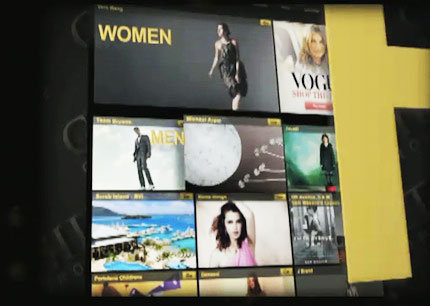 Gilt Groupe is an innovative online shopping destination offering its 3.5 million members special access to the most inspiring merchandise and experiences every day, many at insider prices.
Gilt is currently losing money because the company is spending to start so many new ventures, including a full-price men's apparel website called Park & Bond, Ryan told Reuters this week.
However, Ryan said he's "highly confident" Gilt will be profitable.
Amazon.com, the world's largest Internet retailer, took roughly six years to start making money, Ryan noted.
"We will get there in less time," Ryan said.
Ryan, former CEO of online advertising giant DoubleClick, founded Gilt in November 2007. His prediction suggests Gilt could become profitable before November 2013.
Flash-sales websites offer steeply discounted products and services for a limited time. The model has caught on quickly in the retail industry -- especially the luxury apparel sector where Gilt currently leads.
Gilt hired 56 employees last month and now has about 750 staff members. Ryan has said in the past that gross revenue for the company's fiscal year ending June 30 would be about $500 million.
Gilt is in no rush to do an initial public offering, partly because the company raised $138 million in venture capital backing in May, giving them a valuation of $1 billion.
"We've not had a single meeting about an IPO," Ryan told Reuters. "We will go public at some point, probably one to three years from now."
SHAKEOUT
Gilt has many rivals, including Rue LaLa, HauteLook, owned by Nordstrom, and MyHabit, started by Amazon.com.
"There are lots of flash-sales sites out there now," Ryan said. "You're going to see a shakeout."
Ryan has experienced this in the past. At DoubleClick in 1997, there were 37 competitors, but four years later 90 percent were gone, he said.
Gilt plans to tackle this problem by expanding into many different categories. The company started a travel flash-sales website called Jetsetter about a year and a half ago. This part of the business is generating $80 million to $90 million of annual revenue, Ryan said.
Gilt also is offering discounts on restaurants, home furnishings, food, and kids' clothes, he noted.
Some flash-sales customers are now bombarded with emails from Gilt and its many competitors each morning. If they start cutting back on these emails, Ryan hopes they will stick with the company that offers the widest range of items.
"When they make this decision, I want them to just choose Gilt," Ryan said.

(Reporting by Alistair Barr; Editing by Gary Hill and Carol Bishopric)
© Thomson Reuters 2023 All rights reserved.