Genesco fourth quarter beats Street view, reaffirms 2011 outlook
March 4 (Reuters) - Shoe and hat retailer Genesco Inc's (GCO.N) fourth-quarter profit beat market expectations, driven by strong sales of its Hatworld brands, direct-to-consumer catalog and e-commerce businesses, and the company reaffirmed its fiscal 2011 forecast.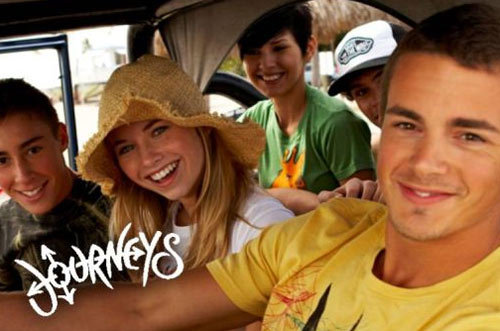 Journeys from Genesco - Photo: www.genesco.com
For the quarter ended Jan. 30, the company reported earnings of $25.8 million, or $1.08 a share, from continuing operations, compared with $23.2 million, or $1.05 a year earlier.
Excluding items, the company earned $1.16 a share from continuing operations.
Revenue at the company, which also sells footwear at wholesale under its Johnston & Murphy brand and under the licensed Dockers brand, rose 6 percent to $479 million.
Analysts were looking for earnings of $1.12 a share, on revenue of $466.7 million, according to Thomson Reuters I/B/E/S.
Genesco, which sells branded footwear and headwear in more than 2,240 stores in the United States and Canada, backed it fiscal 2011 earnings view of $2.00 to $2.10 a share.
The outlook does not include expected non-cash impairments of about $0.23 to $0.28 a share in fiscal 2011.
Analysts on average were expecting earnings of $2.07 a share for 2011.
The Nashville-based company's shares, which have risen 67 percent in the last one year, closed at $25.81 Wednesday 3 March on the New York Stock Exchange.
For the alerts, double-click (Reporting by Shobhana Chadha in Bangalore; Editing by Vinu Pilakkott) ([email protected]; within U.S. +1 646 223 8780; outside U.S. +91 80 4135 5800; Reuters Messaging: [email protected]))
© Thomson Reuters 2023 All rights reserved.