Gap and Stella McCartney to launch new kids line
NEW YORK (Reuters) - Gap Inc, bidding to bring more customers through its doors, on Wednesday 10 June announced it had joined with celebrity designer Stella McCartney to roll out a line of children's clothing later this year.
The collection will be carried by select GapKids and babyGap stores in the United States, Canada, United Kingdom, France, Ireland, and Japan, the retailer said.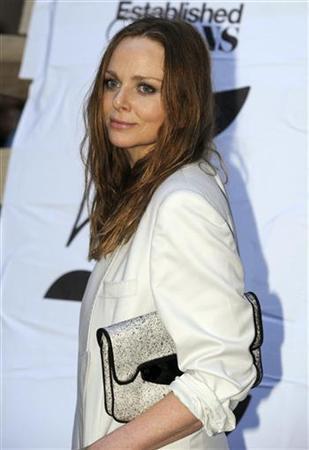 U.S. consumers also will be able to order items from the collection online.
"We're thrilled to have the opportunity to build on successful past collaborations with a world class design talent like Stella," said Mark Hansen, president of Gap brand.
Gap, like other retailers, has looked to high-profile designers to help it lure shoppers into its stores, especially as the economic downturn has depressed consumer spending.
McCartney, the daughter of ex-Beatle Paul McCartney, has been running her own fashion house since 2001, in a joint venture with Gucci Group.
She said she had long wanted to create a children's collection, and could offer the line at an affordable price in partnership with Gap.
"I believe that kids clothing should be more accessibly priced, which is particularly important at the moment given the current climate," said McCartney, a strict vegetarian known for not using any animal products or testing in her lines.
(Reporting by Lilla Zuill; editing by Carol Bishopric)
© Thomson Reuters 2023 All rights reserved.