GANT recruits Peter Jenkins as new Commercial Director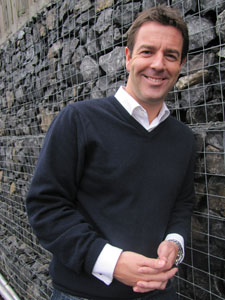 Peter Jenkins
Gant UK has just appointed Peter Jenkins to fill in the new role of Commercial Director. As of mid January 2011, Peter will be responsible for the company's Wholesale, Retail and Visual Merchandising sectors. He will be working under the supervision of Managing Director Tracy Stone.
Peter joins Gant UK from Value Retail where he is currently in charge of Kildare Village. Prior to this, Peter has worked for Fat Face, Selfridges, Pret a Manger and the Arcadia Group.
Also joining the team are Dan Shaw, new Head of Retail, and Oli Strickland, as Senior Sales Manager for Wholesale.
Gant has been expanding globally since its inception in the US in 1949. The clothing brand's style thus incorporates its American heritage with a European touch. Today, Gant is present in over 60 countries with close to 600 stores and 4,000 selected retailers.
Copyright © 2023 FashionNetwork.com All rights reserved.