Gant builds on kidswear to steal market share
Gant's world just got shook up, realising their potential in the kidswear market. The brand, at the height of its expansion builds on its clothes ranges for children, with dedicated factories and development in France.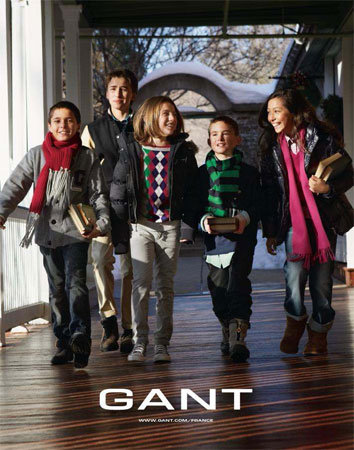 Gant Kids 2010
Founded in U.S., developed by 2 Swedish entrepreneurs the lifestyle brand is truly international now, present in 4,000 retailers in over 70 countries.
France particularly sees accelerated development as it welcomes Gant's kidswear in its concession in Galeries LaFayette Haussmann, in a new shop in Bordeaux and in its 2 flagships in Lyon in Spring 2011 and in Paris in 2012. The brand really intends to compete with rivals CWF and Zannier for a glimpse of the limelight.
Without doubt Gant aims to steal market share. A recent change in their sourcing (new factories exclusively dedicated to childrenswear production) was implemented so that the line's pricing can be more adapted to its audience segment (some products' prices have been halved).
Copyright © 2023 FashionNetwork.com All rights reserved.