Galeries Lafayette plans China expansion
Nov 25 - French department store operator Galeries Lafayette said on Thursday that it aims to open 10-15 department stores in China in the next five years as it expands globally amid a weak consumer market in France.

Galeries Lafayette, which sells luxury products and more affordable merchandises, expected average annual sales of up to 50 million euros ($66.68 million) at each mainland store, Executive Chairman Philippe Houze told reporters in Hong Kong.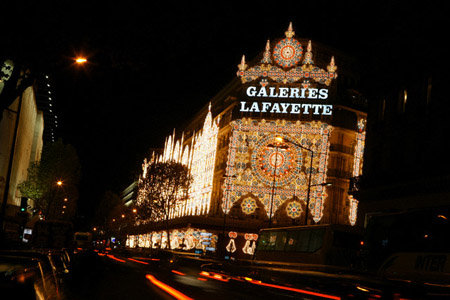 Galeries Lafayette
The company will open its first Asian store in Beijing in 2013 after finalising a joint venture deal with Hong Kong-based fashion retailer I.T Ltd.
"We have set up the first store and will have to see what will happen," Houze said.
He said Galeries Lafayette would open stores in second- and third-tier Chinese cities and did not rule out the possibility of a presence in Hong Kong.
(R
eporting by Donny Kwok; Editing by Chris Lewis)
© Thomson Reuters 2023 All rights reserved.