Galeries Lafayette in full motion for "world's largest catwalk"
Galeries Lafayette's organisation of the "largest catwalk in the world" is in full swing. Simultaneously throughout the cities in France where all Galeries Lafayette's are located, the project goes through the motions of casting raw talent and refining street fashion. The department store wants to "position itself as a leader in fashion" by "interacting with the customers, the general public, and fashion lovers." The "models" will in effect parade down the catwalk in whatever clothing they like.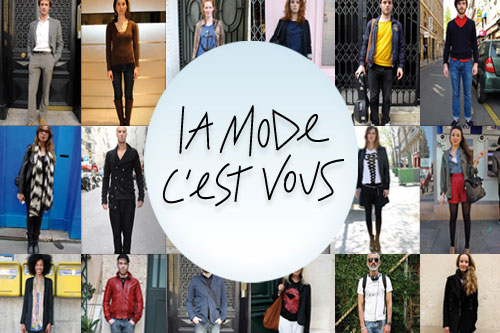 Poster for the event
So on September 25th (for towns around France) and on the 30th of the same month in Paris, Galeries Lafayette will put in action their giant staged catwalk and if that wasnt't enough, tiered podiums for press and VIPs . L'Oreal becomes a partner to take charge of hairdressing, Yves Saint Laurent Beauty for makeup for the apprentice models. From late June until 18 September, interested parties are invited to register on the site to participate.
According to our source, 700 people are expected for this event on Boulevard Haussmann (closed off for the occasion). Note that some brands will take the opportunity to snatch a bit of visibility, although "the idea is not to promote brands, everyone comes dressed as they see fit", we are told.
Hi Panda has already proclaimed partner in its own way by adopting the image of the Japanese artist Jiji and already preparing for autumn a special T-Shirt "La mode c'est vous" (fashion is you).
Copyright © 2021 FashionNetwork.com All rights reserved.