G-Star recruits Vincent Gallo
G-Star must certainly love Bread & Butter, as it is not the first time that the brand chooses the trade show to reveal the new face of its next campaign: Vincent Gallo.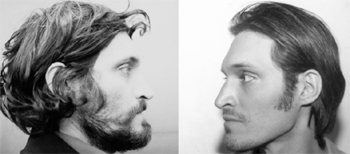 vincentgallo.com
The charismatic American actor has most notably featured in films such as Arizona Dream directed by Emir Kusturica, Tetro by Francis Ford Coppola and Buffalo 66, which he directed himself. Vincent Gallo, who is also a musician, is now going to be the face of G-Star for the next two seasons. The first global campaign, for Autumn/Winter this year, should be out mid September. As for the women's line, it could be that G-Star's current face, Gemma Aterton, who had initially signed a 2-year contract with the brand, may be leaving after the next campaign. We'll soon find out...
Copyright © 2022 FashionNetwork.com All rights reserved.