Forever 21 obtains green light for a store on the rue de Rivoli
This time it's not a rumor. Forever 21 will indeed be opening a 27,878 sq ft (2,590 sq. meter) retail outlet on the rue de Rivoli. The American label called "America's H&M" got the go-ahead from the French Departmental Commission of Commercial Development on 4th July for the building at number 144.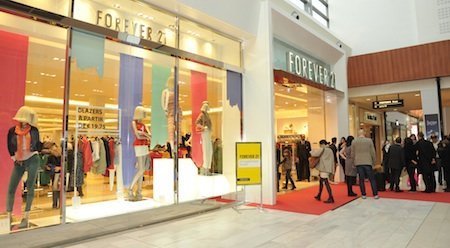 The opening of Forever 21 at Vélizy 2
It has been months since the news that Forever would be locating to this central Paris artery, currently in complete transformation, although the brand itself had not made an announcement. The chain will move into a building belonging to the LM Rivoli company, whose majority shareholder is the Vinci group.
Forever 21 has yet to issue a statement on this future store, but Larry Meyer, vice president of the American company, did confirm to us that an opening would take place in 2013.
Meanwhile, Forever has started reserving various locations, including a space in the shopping center Atlantis in Nantes. The store would be part of a restructuring at the mall, following the opening of an Apple Store as well as a Hollister brand shop of the Abercrombie & Fitch group. The idea behind such activity seems to be that American labels function best as a group – a step some say should nevertheless be avoided for the rue de Rivoli.
Copyright © 2023 FashionNetwork.com All rights reserved.