Flip: a new trade show kickflips into England
Although British show organizer ITE Moda just took over the London contemporary menswear show Jacket Required, the company now wants to add some action to its fold. For the next edition of Moda from 12 to 14 August in Birmingham, they are launching Flip, an exhibition dedicated to urban fashion, streetwear and board sports.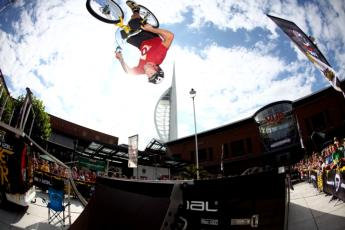 The British brand Animal will present its collections for men and women at Flip / Photo: Animal
It is a bet on a tricky sector. In France, the B.A.S.E. Workshop has just put its summer edition on hold, and Bright in Berlin saw its attendance drop. In England, the Ledge (board sport fair), held in September together with the London Edge show, seems also to be doing some soul searching. The organizers of Flip, who are staging their event in Hall 20 of the NEC Birmingham, are aiming to draw specialist retailers and multibrands wanting to expand their range in this sector.
To convince brands, ITE Moda is promoting the aura of the Moda fair, whose attendance statistics report over 12,000 visitors coming to central England each season. Jamie Harden and Sean O'Connor, who each respectively run Moda's menswear and footwear sectors, also supervised the development of Flip.
In mid-July, the fair announced that thirty brands would be exhibiting, many from Great Britain, but also companies such as Puma, Timezone, Quiksilver and Roxy.
Copyright © 2023 FashionNetwork.com All rights reserved.