Firetrap hands its shoes over to GMI
Fresh Footwear and Firetrap (WDT) are putting an end to their licensing agreement after eight years of working together.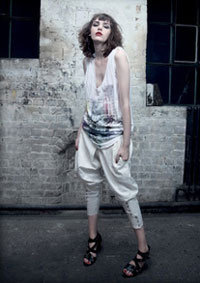 Firetrap Campaign 2010
Licensee, Fresh Footwear has just signed a distribution agreement with Royer and wants to focus on the brand Patrick Cox, however the exact reasons for the collaboration break-up were not disclosed.
Firetrap shoes now fall into the hands of the American GMI, who also arrange licenses for Levi's shoes and True Religion.
The first collection by their new licensee will be revealed in spring-summer 2011.
Note that the distribution will be orchestrated by French Atlantic Distribution, currently developing a dedicated branch to the brand.
Original in French by Céline Vautard, English version by Rosie Hart
Copyright © 2023 FashionNetwork.com All rights reserved.