Finish Line Q3 revenue beats estimates
Footwear retailer Finish Line Inc's (FINL.O) quarterly revenue beat market expectations as e-commerce pushed same-store sales up.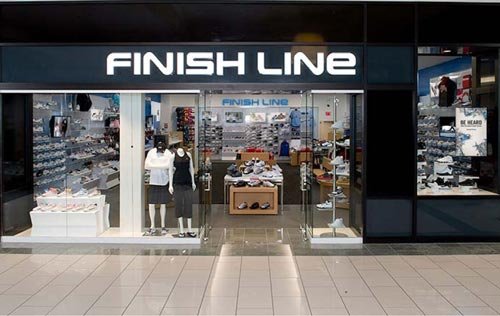 Photo: Finish Line
The company, which sells athletic shoes, apparel and accessories, earned $5.5 million, or 11 cents a share in the third quarter, compared with $4.1 million, or 8 cents a share, a year ago.
Sales rose 8 percent to $282 million.
Analysts on average had expected earnings of 11 cents a share on revenue of $272.6 million, according to Thomson Reuters I/B/E/S.
Same-store sales rose 7.7 percent in the quarter, driven by a 60.8 percent online sales.
The company said comparable-store sales for the period of November 27-December 18 were up 7 percent.
Indianapolis-based Finish Line's shares, which have risen more than 17 percent from the beginning of this year, closed at $20.70 on Wednesday on Nasdaq.
(Reporting by Ranjita Ganesan in Bangalore; Editing by Don Sebastian)
© Thomson Reuters 2022 All rights reserved.