Filene's Basement auction fetches $67 mln for assets
NEW YORK, June 7 (Reuters) - U.S. discount clothing store Filene's Basement Inc, which filed for bankruptcy protection a month ago, plans to sell its trade name, some leases and its retail inventory to an affiliate of Men's Wearhouse (MW.N) for $67 million.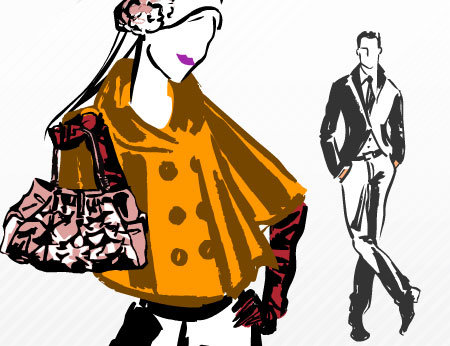 Filene's Basement - Spring-Summer 2009 publicity
Filene's Basement, in a statement on Sunday 7 June, said the sale was part of a nine-hour bankruptcy auction for assets of the off-price chain.
When Filene's Basement filed for bankruptcy protection, it blamed the current economic recession and the resulting loss of sales for severely cutting its cash flow. The retailer began business about 100 years ago as a bargain basement for the Filene's department store in Boston to sell excess goods.
In the auction, Men's Wearhouse affiliate K&G Acquisition offered $67 million for 17 store leases, inventory from all of its locations and leases for the company's headquarters in Burlington, Mass. and distribution center in Auburn, Mass. It would also own the Filene's Basement trade name.
The bid is subject to a hearing in Federal Bankruptcy Court in Wilmington, Delaware, on June 10.
A group consisting of retailer Syms Corp (SYMS.O) and Vornado Realty Trust (VNO.N) submitted a competing bid for the assets.
So, too, did New York -based developer Crown Acquisitions, which emerged as the "stalking horse" bid early in the process when it offered to purchase the trade name and leases for 17 stores, but not the inventories, for $22 million.
Men's Wearhouse is expected to retain most employees in the store and corporate facilities it is acquiring, Filene's basement said.
Filene's Basement said its bankruptcy plan could be confirmed by September or October, and the case wrapped up by the end of this year. (Reporting by Paul Thomasch; Editing by Diane Craft)
© Thomson Reuters 2022 All rights reserved.