Fendi welcomes Jean-Marc Gallot (ex-Louis Vuitton)
The musical chairs at the top of LVMH continues. Frenchman Jean-Marc Gallot, who for the past two years has headed up Louis Vuitton's commercial activities in the US, has joined LVMH-owned Fendi. He replaces the out-going managing director, Philippe Fortunato, who will take over at Louis Vuitton in China, and will take responsibility for the business side of the Rome-based brand. Last December, Fendi's CEO Michael Burke stepped down in favour of a move to Bulgari – a recent and promising acquisition for LMVH, the world's largest luxury group.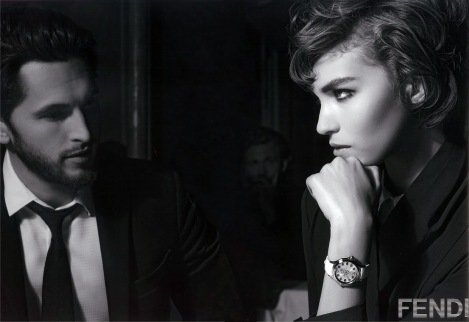 Fendi's summer 2012 campaign / Photo: Karl Lagerfeld
Today led by the Italian Pietro Beccari, Fendi's current projects include the development of its menswear collection – which was launched two seasons ago – and the preparation of its new Parisian boutique to open on the avenue Montaigne in 2013. At the global level, Fendi is preparing the launch of its first scent for men next September, and in the meantime will celebrate the 15th anniversary of its star product, the Fendi baguette, with notably a concession in Colette in Paris and a book published by Rizzoli. The label's creative direction remains in the hands of Silvia Fendi with input from Karl Lagerfeld.
Copyright © 2023 FashionNetwork.com All rights reserved.