Façonnable opens two new boutiques in the USA
At the same time as it is showing a new concept in its boutique in Costa Mesa, Façonnable is continuing its development in the USA with new boutiques in Atlanta and San Francisco.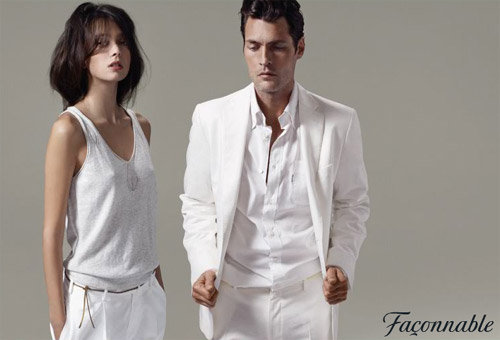 Façonnable campaign spring-summer 2009 photographed by Helena Christensen
The store in Costa Mesa reopened to the public on the 31st of July and has been decked out in an entirely new interior design concept. A 400m² space, it is luminous and colourful with oak floors, honey coloured wood, liberal use of bronze and footrests covered in indigo linen.
This interior design concept is a corporate standard and as such will be present in the two new Façonnable boutiques in the USA. The first store of the two opened on the 15th of August in Atlanta, whereas the second will open in San Francisco on the 31st of October.
By Jonathan Fulwell (Source: Matthieu Guinebault)
Copyright © 2023 FashionNetwork.com All rights reserved.