Eyes on China : "The real issue here is that of distribution"
While in Beijing, Raffaello Napoleone, CEO of Pitti Immagine, provides his analysis of the Chinese market and trade fairs.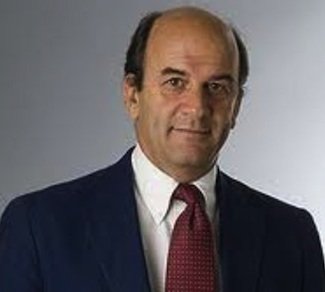 Raffaello Napoleone
FashionMag.Com: Ce sont les 20 ans du Chic. Quelle est votre impression ?
Raffaello Napoleone
: I see it as an important Chinese event with an international presnce. This is the third straight season that I am attending (with Chic Young Blood, the young fashion trade show launched in September 2011, ed.) The real issue here is that of distribution in China. The latter, with regard to Western brands, is still focused on the single-brand store network and some department stores. Some multibrand exist that are familiar to us because they go to Florence. And even in terms of the Chinese consumer, the brand is a guarantee in terms of style and quality.
FM: Does a trade fair in Beijing make sense today?
RN
: China is a must. But we have to work on our networks before participating in shows. How many professional buyers find themselves at Chic? It still what a I call a big shopping-bag market, which still needs to evolve. This could happen quickly and there is certainly potential there. Take Intertextile, whose professionalism is evident. It's an industry. However, the Chinese have been obtaining fabrics from their European and American outsourcers. So the experience is already there in a sense.
FM: For does a high-end multibrand distribution make sense?
RN
: Yes. This can go rapidly. European creativity should have a more qualitative presentation. But a better system of distribution is needed. At Pitti Uomo, we saw more than 500 Chinese buyers, individual retailers and retail groups. The change in distribution is, as I see it, inevitable. In business, where there is a chance of profit, a manager will try his luck. After that, the consumer culture must evolve. Today, consumers are looking for brands. A few years from now, they will choose, for example, accessories or bags with an understanding of the materials and design.
FM: And as for Pitti in China, still no such plans?
RN
: For the time being we prefer to welcome buyers in Florence.
Copyright © 2023 FashionNetwork.com All rights reserved.