Eurovet and WSN launch a fast fashion tradeshow
After having just done a project together, Eurovet and WSN Développement are already working on a new one. The first collaboration, a beachwear line named Cruise, was showcased at the Who's Next tradeshow in September last year, whilst serving as a replacement for Mode City's stand (another swimwear brand which was transferred from September to July). Now, the two partners, who have Comexposium as a common shareholder, have decided to launch a fast fashion tradeshow, on the same dates (September) and at the same place (porte de Versailles).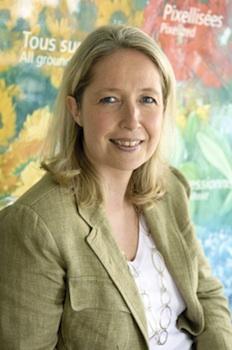 Marie-Laure Bellon-Homps, the chairman of Eurovet's management board(photo Pixel Formula)
The new show was created in order to meet the growing demand from multi-brand retailers that are constantly seeking to develop and update their stock, "and thus have the same advantages as larger retailing chains", explains Marie-Laure Bellon-Homps, the chairman of Eurovet's management board. Likewise, a number of manufacturers are interested in filling this gap in the market, given that even the more traditional brands are also launching new products throughout the seasons. "Including tradeshows like Who's next", reveals Xavier Clergerie, WSN's co-manager.
Eurovet, a group that currently runs several other tradeshows such as Tissu Premier, Zoom by Fatex and Intersélection, had also identified this gap in the market when it tried to launch Transition, but it never materialised.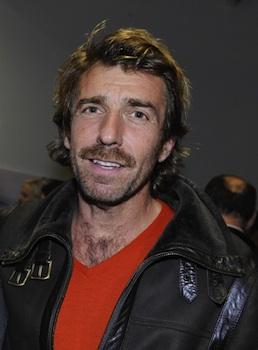 Xavier Clergerie, WSN Développement's co-manager (photo Pixel Formula)
The date for the next tradeshow was not chosen at random. Quite the contrary: for Xavier Clergerie, it would be a real shame if it did not match the same dates of the other tradeshows dedicated to retailers, as "they cannot come to Paris all the time".
If all goes to plan, the goal is to gather 70-100 established brands, known for their creativity and reactivity in fast fashion. The fair will offer a selection of "best-of-the-season" apparel and accessories for men, women and children: all ready for immediate delivery.
As for the division of tasks, Eurovet will be in charge of the organisation, logistics and trading, while Who's Next will manage communications and the decoration. According to WSN's co-manager, "this will allow us to really focus on product information, an area which will be less covered by Who's Next". Xavier Clergerie highlights the dynamic and entertaining image that this initiative will bring to the tradeshows at porte de Versailles.
Copyright © 2023 FashionNetwork.com All rights reserved.