Etam continue with Natalia Vodianova
First the face of the brand, then the designer of a lingerie line, now the supermodel Natalia Vodianova is back with a new collection for Etam for autumn-winter 2009/2010.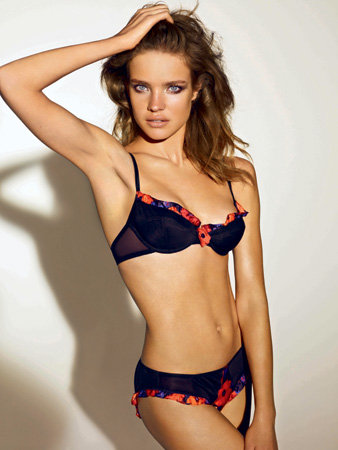 Natalia Vodianova for Etam, Poppy Love line
This time the tastes of younger women such as dancing, music and free movement have inspired the range. Half lingerie, half clothes, the range blends comfort and elegance.
Six themes will be on sale in Etam Lingerie and on Etam.com from the middle of October 2009. On the cards will be items inspired by the silky outfits of ballerinas (the Prima theme), a graphic and close body look (Winter Dance), designs that represent the poppy-flower which Natalia loves (Poppy Love), embroidered and drape pieces (N. for Natalia), a selection in lace (Tender Rose) and an homage to the dancer Maya Plisetskaya, comfortable and clear coloured (Maya).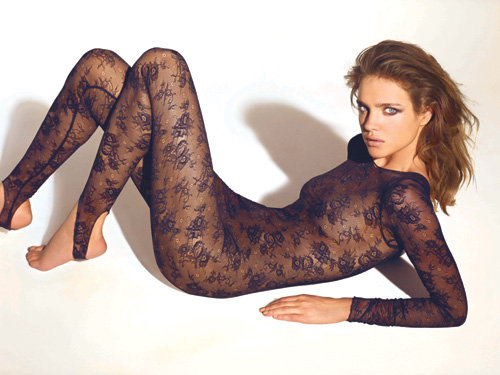 Natalia Vodianova for Etam, Tender Rose line
As always the price has stayed small (from €18 to €70). Further to bras, underwear and some tops, the collection will also include a magnificent combination in lace in the Winter Dance theme.
By Jonathan Fulwell (Source: C. Vautard)
Copyright © 2023 FashionNetwork.com All rights reserved.