Estee Lauder outlook weak, Arden earnings beat
CHICAGO, Aug 12 (Reuters) - Cosmetics maker Estee Lauder Cos Inc (EL.N) posted lower than expected quarterly profit, hurt by rising advertising and other expenses, while cost-cutting moves helped rival Elizabeth Arden Inc (RDEN.O) beat analysts' expectations.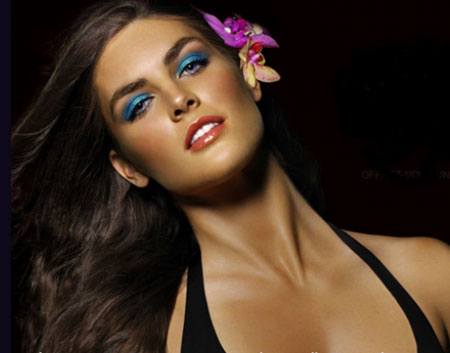 EstéeLauder.com
Estee Lauder, which saw its shares fall 4.4 percent, also forecast earnings for the current quarter in a range below analysts' estimates.
The shares of Elizabeth Arden, which has benefited in recent months from sales at mass merchants such as Wal-Mart Stores Inc (WMT.N), rose 11 percent.
Both companies posted a fourth-quarter profit after losses last year.
Estee Lauder has been hurt by a focus on department store sales as competitors moved online and into drug stores, said Erin Swanson, an analyst with Morningstar.
"We've been concerned that Estee Lauder has been slow to adapt to shifts in the beauty industry," Swanson said. "We've seen more growth in alternative outlets."
Estee Lauder recently initiated a plan to appeal to a broader consumer base by targeting advertising behind big product launches, a method used for the launch of Clinique Even Better makeup.
CEO Fabrizio Freda forecast a slow economic recovery in the United States and Europe and increasing competition in the prestige beauty category would mean moderate growth in fiscal 2011.
"I think the holiday season will be more or less in line with a year ago," Freda said in an interview. "In the U.S., I believe we are in front of a very moderate and slow recovery."
Estee Lauder's net income was $23.9 million, or 12 cents a share, compared with a loss a year ago. Excluding items, earnings were 29 cents a share, missing the average analyst forecast by a penny, according to Thomson Reuters I/B/E/S.
The company forecast first-quarter earnings of 67 cents to 80 cents a share, beneath the forecast of 77 cents a share. It forecast annual earnings of $2.80 to $3.05 a share, missing the average forecast of $3.16.
Elizabeth Arden's profit was $2.3 million, or 8 cents a share, compared with a loss in 2009. Excluding items, profit was 13 cents a share, ahead of the penny that analysts forecast.
The maker of celebrity-brand perfumes has been reducing inventory and taking other steps to improve its results, including implementing new software to improve efficiency.
Elizabeth Arden forecast earnings of $1.15 to $1.25 a share for 2011 and 10 to 15 cents a share for the first quarter, above analysts' average expectations of $1.13 and 13.5 cents for the quarter.
Estee Lauder shares were down $2.74 at $57.62 Thursday afternoon on the New York Stock Exchange. Elizabeth Arden shares were up $1.55 at $16.06 on the Nasdaq stock market.
(Reporting by Emily Stephenson; editing by Robert MacMillan and Andre Grenon)
© Thomson Reuters 2022 All rights reserved.