Elie Saab to open its first Asian store in Hong-Kong
Elie Saab is extending its footprint across the world. Next year will see the opening of several stores by the Lebanese fashion designer, with the first one opening its doors in January. Located in Hong Kong's luxury shopping centre Landmark Mall, this will be Elie Saab's first ever monobrand boutique in Asia, although the label is already sold in the continent via multibrand stores. Covering a total area of 65 square metres, this is the fifth Elie Saab store in the world.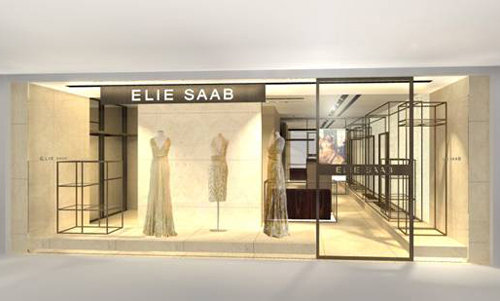 New Elie Saab store Hong Kong, opening in January
With plans to accelerate its development in 2012, the fashion house also has its eyes on other Chinese cities, as Beijing and Shanghai are among the list of cities for potential future sites. Already present in Paris, London, Dubai and Beirut, Elie Saab expects to have a network of 10 stores in only one year. Besides the Chinese market, the label is also interested in Saudi Arabia, Russia, Turkey and the United States.
Copyright © 2022 FashionNetwork.com All rights reserved.