Elie Saab teams up with Beauté Prestige International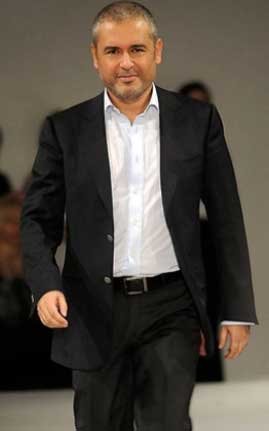 Elie Saab
After almost 30 years in fashion, Elie Saab has turned his attention to perfume. Beauté Prestige International (BPI) and the fashion house have signed a licensing agreement, which will last for next ten years and covers the creation and global distribution of perfumes and cosmetics from Elie Saab.
"The choice that Mr Saab is making for his first perfume, after 27 years of renowned existence in fashion, reaffirms the purpose of Beauté Prestige International, successfully bringing to life, for more than 15 years, the vision of designers such as Issey Miyake, Jean-Paul Gaultier and Narciso Rodriguez," state Rémy Gomez, director general of BPI – a group that was founded in 1990 by Shiseido and of which Mr Gomez is the sole shareholder.
For his part, Lebanese designer Elie Saab explained that, "the creation of perfume has become an essential step for the development of our fashion house. We have chosen, in BPI, a partner with equally high ambitions. Our collaboration will allow us to construct a signature smell and image that is in tune with the DNA of our brand."
By Jonathan Fulwell (Source: Sarah Ahssen)
Copyright © 2022 FashionNetwork.com All rights reserved.