Eastpak teams up with London based designer Christopher Shannon
Eastpak has joined forces with the London based designer Christopher Shannon for its summer 2010 line. The result: 11 backpacks and bags in limited edition, picking up the label's trademark shapes (Padded, Pinnacle, Station...). Further to this, this range will feature a "vinyl effect" feel and audacious colours.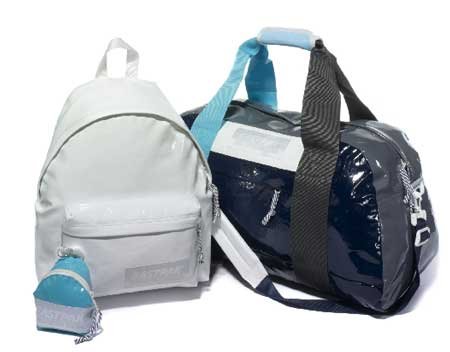 Eastpak and Christopher Shannon
"Eastpak has really supported my work since I was studying at Saint Martin. It is extremely interesting now to be developing our relations and to create a complete range of bags together. Following on from extraordinary designers has been incredible for me, and I think I have created a very fresh range," explained Christopher Shannon whilst presenting his eponymous first collection at the London Fashion Week in September 2008.
Bags from the range by Eastpak and Christopher Shannon, available in white, sky blue, ocean green and smoky grey will retail at between 15 and 120 euros. The line will be on sale in a selection of boutiques and concept stores across the globe.

By Jonathan Fulwell (Source: Sarah Ahssen)
Copyright © 2023 FashionNetwork.com All rights reserved.