Dr Martens could be up for sale
Founded in Germany after WW2, Dr Martens quickly became very popular in Europe with its unique footwear containing air-cushioned soles. The brand was then acquired in 1959 by British shoe maker Bill Griggs.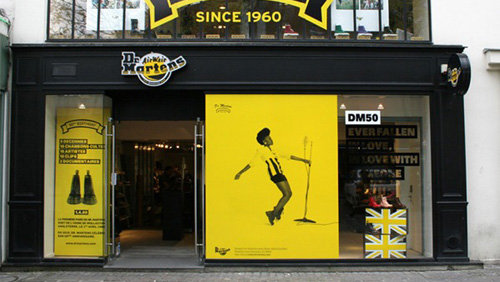 Dr Martens boutique
Since then, Dr Martens has been operated by the family-owned R. Griggs Group (currently headed by Bill's sons Max and Stephen) and today has 13 stores across Europe. However, according to Drapers magazine, the group is now looking to sell the brand and has even hired investment bank Rothschild to seek out possible buyers.
The sale could be worth up to 120 million pounds, although the group could be considering both a full or partial sale. In 2011, R. Griggs recorded a turnover of 110 million pounds, which was one third more than the previous year, with almost half of sales made in the United States. Its pre-tax profits also went up to 15 million pounds.
Copyright © 2023 FashionNetwork.com All rights reserved.