Dolce & Gabbana probed on taxes on 800 mln euros
MILAN, May 25 (Reuters) - Italian financial police have notified Dolce & Gabbana of steps to recover taxes on what the designer duo described as a "completely abstract" 800 million euros ($1.12 billion).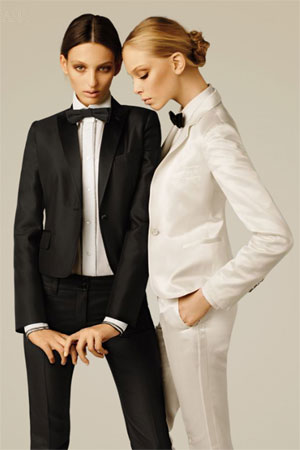 Dolce & Gabbana Spring-Summer 2009
Domenico Dolce and Stefano Gabbana, among Milan's top fashion names, said in a statement the issue stemmed from the sale of their brands in 2004, for which they received 360 million euros.
Financial police in the last few days "notified us of a request to recover taxation for 2004 on 800 million euros. It's an absurd demand based on a completely abstract calculation", said the designers, known for their use of gold and baroque embellishments.
They denied any wrongdoing, saying, "This higher taxable sum ... is a virtual figure we have never received, the result of a theoretical accounting exercise."
A source close to the matter told Reuters on Saturday 23 May the pair were being investigated for a tax matter that had no criminal implications.
The source said the Milan financial police had sent a report to the government's tax agency, which would decide what to do.
(Editing by Will Waterman)
© Thomson Reuters 2023 All rights reserved.