Dior unveils revamped New York boutique
Dior had already begun its renovation process in 2007 with its Paris boutique on Montaigne Avenue. The brand's historic store underwent a refreshing makeover thanks to the talented Peter Marino: today's sought-after architect for fashion houses. Within a classic 18th century-inspired environment, the layout reveals Christon Dior's identity with audacious contemporary touches. The same method was applied across the Atlantic.


New interior of Christian Dior's New York store
Located on 57th Street, at the bottom of LVMH's tower, Dior's New York store reopened its doors after 5 months of refurbishment work. Once again, the store's interior design creates an ambiance which at times resembles a boudoir and at others a luxurious boutique. As for colours, the design mainly revolves around shades of grey from top to bottom of the room, as well as the furniture. Divided into various spaces, each displaying a different collection, the shop area consists of 465 m². From ready-to-wear to custom-made pieces, including handbags, shoes, sunglasses and other accessories, one can find all of the brand's lines in the store.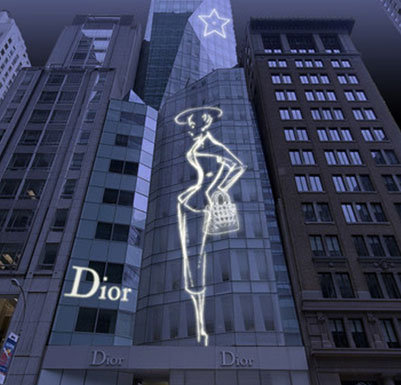 LVMH's tower on 57th Street houses Christian Dior's boutique
For the first 9 months of 2010, Christian Dior Couture's sales reached 594 million euros, a 15% increase at the current exchange rate and 11% at constant rate, when compared to the same period in 2009. In the third quarter, worldwide retail sales increased 28% at the current exchange rate.
Copyright © 2022 FashionNetwork.com All rights reserved.