Dior says weak pound lifts sales
PARIS (Reuters) - Fashion house Dior, favoured by France's first lady, Carla Bruni, and Hollywood actresses, is doing much better business in London than in New York, helped by tourists drawn by the weak pound.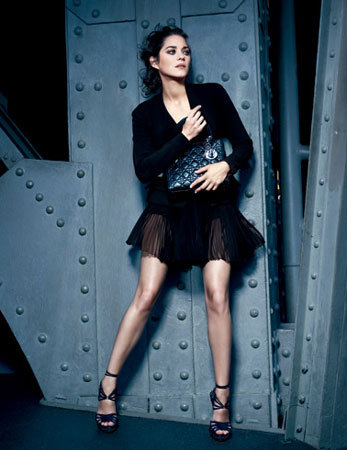 Lady Dior, by John Galliano for Dior - Photo: www.dior.com
Chief executive Sydney Toledano said on Monday 6 July the couture company was enjoying double-digit sales growth in Britain, buoyed by shops such as Harrods which, unlike U.S. department stores, had steered clear of brand-damaging sales.
"With the weak pound, all the tourists of the world are in London, the shops are full," Toledano told Reuters on the fringes of the Dior haute couture 2009-10 winter show, held this year in own its showrooms on Avenue Montaigne, Paris.
However, Dior was not seeing signs of recovery in the United States where it makes about 15-18 percent of total sales, Toledano said, noting that mark-downs at U.S. department stores last autumn had "killed luxury."
He declined to give the sales breakdown for Britain or Europe.
The trend was different for sister fashion house Louis Vuitton, which like Dior is part of luxury group LVMH, as it enjoyed resilient trading in the United States, LVMH chief executive Bernard Arnault said on Monday 6 July.
"Louis Vuitton's trading remains resilient (in the United States)," Arnault told Reuters on the sidelines of the Dior fashion show, adding the brand benefited from the fact that it never did sales.
Asked about prospect of economic recovery, Arnault said he "never expected the pick-up to be strong or rapid."
Meanwhile, Toledano said Dior's business remained solid in France and strong in China, the luxury industry's biggest growth market this year.
The fashion house's winter 2009-10 haute couture show by star designer John Galliano featured tulle skirts with corsets and puffed out jackets worn over thinly veiled garter belts.
Front-row guests included Oscar winner Marion Cotillard, former French first lady Bernadette Chirac, and evening television news anchor Claire Chazal.
(By Astrid Wendlandt. Editing by Dan Lalor)
© Thomson Reuters 2023 All rights reserved.