Spanish brand Desigual is following its expansion strategy down to a T, well almost. Having opened its flagship store at Opéra in Paris, the company had planned to open two more flagship stores in the city. A milestone has now just been reached as the signing for a flagship opening on Rue de Rivoli has been announced; it will replace shop, WE.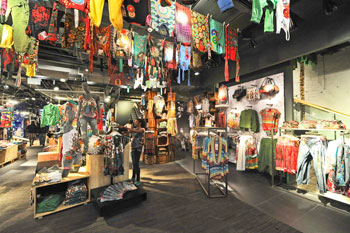 Desigual at Opéra in Paris. Photo : Pixel Formula
The brand will have a sales area of 1,200 square metres, including 340 on the ground floor and 790 on the first floor; Desigual aims to open this flagship in springtime. Unavailable, boss Manel Adell had already confirmed in June his search for new locations in Paris and in other European cities. He estimates 100-120 shops could potentially open in France. So far though, the Opéra flagship is only the ninth in the country to be set-up.
Original by Bruno Joly and Jean-Paul Leroy. Translated by Rosie Hart
Copyright © 2022 FashionNetwork.com All rights reserved.