Denizen marches into the American market
Less than one year after its creation, Levi Strauss & Co.'s denim brand Denizem, which offers similar products to the group's Levi Strauss brand but at more affordable prices, is beginning to expand its horizon.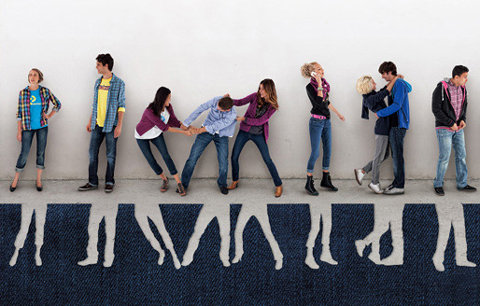 Denizen is soon arriving at US retailer Target
Initially launched last year in order to appeal to the young Asian population, Denizem currently consists of around 100 boutiques in China and India. The brand is also sold through franchise and department stores in Pakistan, where it recently arrived.
But this Summer, Dezinem is mainly getting ready to cross the Atlantic. In June, the brand is going to begin its establishment in Mexico, whilst US customers are going to have to wait until mid July to find Dezinem products sold at retailer Target, which operates 1,755 stores and an online shopping website.
Denizen is the first brand from Levi Strauss & Co. ever to debut outside of the USA. "We are happy to expand it into new markets, explains John Anderson, Levi Strauss president. We believe that Denizen will be a perfect match to the style of Target's clients".
Copyright © 2022 FashionNetwork.com All rights reserved.