Debenhams to open first store in Russia in September
Debenhams, Britain's No. 2 department store group by sales, will open its first store in Russia in September, to tap the country's fast-growing retail market.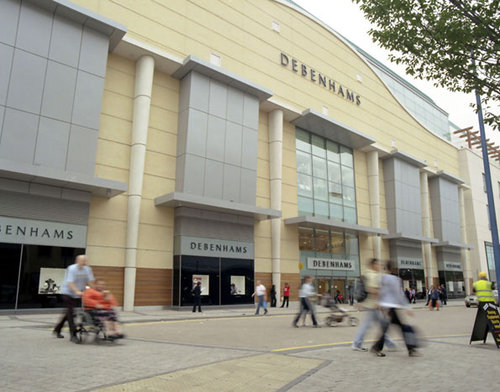 Debenhams Birmingham Bull Ring / Photo: Debenhams
It will open a 35,000 square feet store at the MEGA Belaya Dacha, a mall owned by home furnishings group IKEA's Russian shopping centres arm, with franchise partner Debruss, the companies said on Wednesday.
"Russia is a key market. The sales densities per square foot are significantly higher than Europe," Debenhams International's senior business manager, Lucy Haine, said.
The company plans to open seven more stores in Russia over the next five years, a number that could rise if it found the right locations, she said.
Debenhams currently trades from 167 stores in Britain, Ireland and Denmark, and has 61 franchise stores in 24 countries. In October, it said it planed to double the number of franchise stores in distant and emerging markets over the next five years.
International retailers have long been trying to establish themselves in Russia to take advantage of rising consumer spending, though many have struggled to do so. Carrefour pulled out after only four months in 2009.
Russia is now Europe's second biggest retail market with 2011 sales of $621 billion, according to data consultancy Euromonitor, and is on target to become Europe's biggest retail market by 2013/14.
© Thomson Reuters 2022 All rights reserved.