Debenhams to hold pre-Christmas sale
LONDON (Reuters) - Department store group Debenhams (DEB.L) announced a four-day sale starting on November 18 in a move which it predicts could spark a price war reminiscent of the frenzied discounting in the run-up to last Christmas.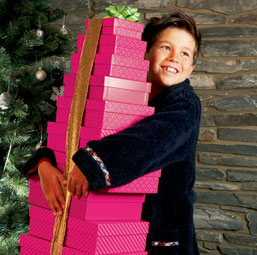 Photo: debenhams.com
Debenhams said on Monday 16 November its price cuts would total 250 million pounds, up from 200 million last year, though this is partly because the group now sells a higher proportion of own-bought goods compared with concessions.
"Customers everywhere continue to feel the pinch in this recession. In fact many feel that there still is no light at the end of the tunnel," said deputy chief executive Michael Sharp.
Debenhams held two, extended sales in the run up to last Christmas, and Chief Executive Rob Templeman said last month he expected this festive season to be as promotional as last year.
Asda (WMT.N), Britain's No.2 grocer, said last week it expected this Christmas to be most competitive for a decade, while a survey found 40 percent of London retailers planned pre-Christmas promotions and discounts.
Other industry executives, however, have been more sanguine, pointing out that stock levels are much lower than at the same time last year and so there will be less need to discount.
Marks & Spencer (MKS.L) chairman Stuart Rose said earlier this month he did not expect a repeat of the "blanket type" promotional activity of last Christmas and intended to trade at full price up to December 25.
(Reporting by Mark Potter; editing by James Davey)
© Thomson Reuters 2022 All rights reserved.