Debenhams mulls acquisitions, profit on track
LONDON, Sept 15 (Reuters) - Britain's second-largest department stores chain, Debenhams (DEB.L), said it was considering acquisitions, while forecasting full-year profit in line with its previous expectations.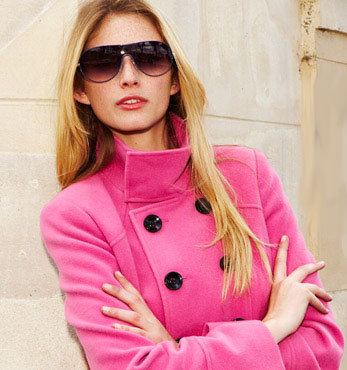 Womenswear at Debenhams - Photo: www.debenhams.com
Chief Executive Rob Templeman said the group, which in June raised 323 million pounds ($535 million) in a share sale, would elaborate on its plans for the cash when it published full-year figures on Oct. 22 for the year to Aug. 29.
"We're conscious that our balance sheet is not optimal in terms of efficiency and are very focused on ensuring that shareholder funds are utilised in an efficient manner," he told reporters on Tuesday 15 September. He said the cash could be used for potential acquisitions or to further reduce debt. "It may be one or the other or it may be a mix and match of both," he said.
Templeman declined to comment on whether any talks with possible takeover targets were under way.
Speculation has linked Debenhams with a possible move on privately-owned House of Fraser, Britain's third-largest department store chain, which posted results last Wednesday (9 September).
The CEO said analysts expect Debenhams to report year-end debt of 600 million to 650 million pounds.
Since the capital raising the firm has made a 50 million pound pre-payment against next year's scheduled payment on its term loan. At year end, it had also repurchased 61.4 million pounds of debt.
Debenhams share price has more than doubled in the past six months, outperforming the FTSE general retailers index .FTASX5370 by 29 percent, as fears over its debt have eased and profits have grown.
The stock was up 0.1 percent at 85 pence at 0800 GMT, valuing the business at 1.12 billion pounds.
The group, which trades from 154 stores in Britain and Ireland plus 52 international franchise stores, said total sales increased 0.2 percent over the year.
Like-for-like sales fell 3.6 percent, but gross margin was up 70 basis points. It said market share gains were achieved in all major categories.
"As a result of the increase in sales, together with a strong gross margin performance and tight management of stocks and costs, profits before tax and EBITDA ... are expected to be ahead of last year and in line with management's expectations," said Templeman.
Prior to the update analysts were on average forecasting a full-year pretax profit of 122.4 million pounds, according to Reuters Estimates, up from 110 million pounds in the previous year.
($1=.6041 pounds) (Reporting by James Davey; Editing by Greg Mahlich and Rupert Winchester)
© Thomson Reuters 2021 All rights reserved.