Daisy Lowe designs party-inspired collection for Morgan
Taken over by Beaumanoir group just over a year ago, French brand Morgan speaks about its collaboration with English model Daisy Lowe, to launch a new collection dedicated to glamour, parties and her rock heritage.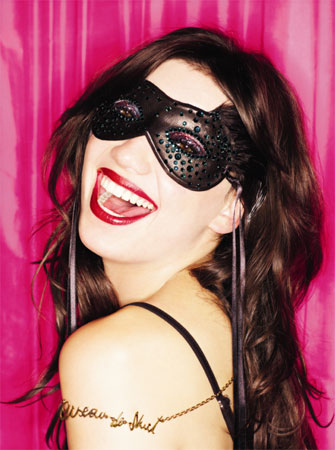 Daisy Lowe for Morgan
Daisy Lowe creates "L'oiseau de nuit" (night owl) for Morgan; collection dedicated to dance and parties. For the brand, she has designed complete looks which are built around 16 ready-to-wear pieces and 7 accessories.
A bodysuit lined with black mesh lace, a pair of zip-up leather shorts, a long shimmering dress, an embroidered skin-tight leather motorbike jacket, a black poncho with seductive red interior, but also a tank-top, a fully leather jumpsuit, an "eye" bag, jewellery and shoes with soaring heels.
The collection reflects the image of young English 21 year olds: freedom, rock music, tongue and cheek, allure ... expressions close to Morgan women's hearts.
"The brand likes what Daisy represents," Hervé Bailly, Product and Marketing Director at Morgan, says. This project is a new way to express Morgan as a whole and to target different clientele. It is also a first for the group in which investment has been heavy.
Daisy Lowe's collection for Morgan will take its place in 21 of the brand's stores from November 4th 2010 alongside designed areas online. A website will even be dedicated to the collection. This range is presented as a Premium Collection for the brand, it will be sold for between 35 and 250 Euros.
Copyright © 2023 FashionNetwork.com All rights reserved.