COS acccelerates its international development
COS, a fashion chain owned by Swedish fashion group Hennes & Mauritz, has announced the opening of several stores this year. Focusing on the European market, COS will be opening stores for the first time in Italy, Poland and Finland.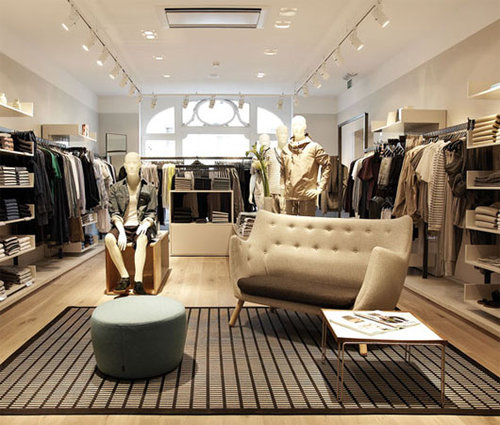 COS boutique in Belgium
The Italian boutique, scheduled to open its doors in May, will be located at 5 Corso Venizia in Milan's famous fashion district known as the 'Quadrilatero della moda'. Spread across three floors, the store will cover a total area of 400 m². The Polish boutique, expected to launch around summer in the capital, will be situated within the Mysia 3 concept store where COS will showcase its collections across two floors and 450 m². Another store of the same size is also scheduled to open in Finland in the summer, located in the Finnish capital's prestigious Kamp Galleria. Finally, a second Swedish boutique will open its doors in Gothenburg around autumn.
With an equally keen interest in other markets outside of Europe, COS will soon be taking its first steps into Asia. The Hong Kong store opening this spring will mark the fashion chain's first development outside of the European market. It will expand itself even further into the Arab state of Kuwait through a franchise agreement with Alshaya, allowing it to be present in the luxury shopping centre 'The Avenues'.
Since it was founded by H&M in 2007, COS has been progressively developing its fashion concept, focusing more on the quality of fabrics and designs. Today, the fashion chain positions itself as an "upscale H&M", with prices starting where H&M's finish. COS currently has 46 stores in nine countries (UK, Germany, Netherlands, Denmark, France, Spain, Belgium, Ireland and Sweden).
Copyright © 2022 FashionNetwork.com All rights reserved.