Closed to unveil its collaboration with Giuliano Fujiwara
The brands Closed and Giuliano Fujiwara will soon be unveiling their partnership, which is planned to last for four seasons, at the Pitti Uomo tradeshow in Florence from the 16th to the 19th of June.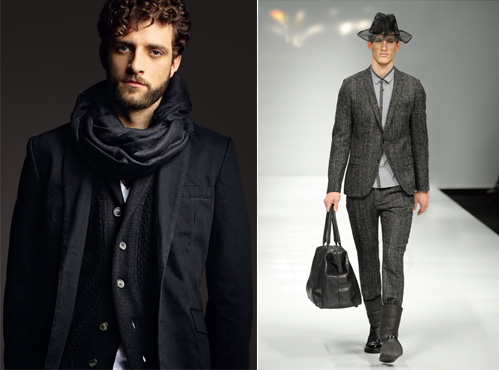 Closed (left) and Giuliano Fujiwara (right)
Autumn-Winter 2009/2010
These two brands, both founded in the 1980s, will be using this collaboration to show off their know-how. Giuliano Fujiwara's project is a study of the history of sportswear and a subsequent reinterpretation in eight clothing lines. In denim, chambray and chino, the models will return to the origins of the two brands, with the symbolic reapparition of their original logos.
"I have always been interested in denim, to think of Closed as the ideal partner to develop a capsule collection", explained Masataka Matsumura, creator of Fujiwara Giuliano. "Of Closed I appreciate and share the attention to detail, the sartorial approach to the construction of clothes, the ´fashion´ sensibility and the level of technical excellence, and I like the idea that Closed and Giuliano Fujiwara, almost the same age, have followed a parallel course leading us to meet and collaborate today, offering me personally the possibility of using and integrating in my own work the richness and modernity of their archive".
"Giuliano Fujiwara shares our serious and dedicated approach to the profession combined with a particular taste for details and research. Two worlds could meet and fuse. The choice of collaboration with a young designer is born of our desire to refine and streamline a part of our world and the imprinting common to Closed and Masataka is an indispensable part of this strategy. Such collaborations have become a part of the lifestyle vision embraced and developed by Closed ».
By Jonathan Fulwell (Source: Matthieu Guinebault)
Copyright © 2023 FashionNetwork.com All rights reserved.