Burberry Brit arrives in the UK
The British fashion label has just opened its first Burberry Brit boutique in the UK. Located in Covent Garden in the very centre of London, this will be the seventh Burberry Brit store in the world, with five in the United States and now two in Europe.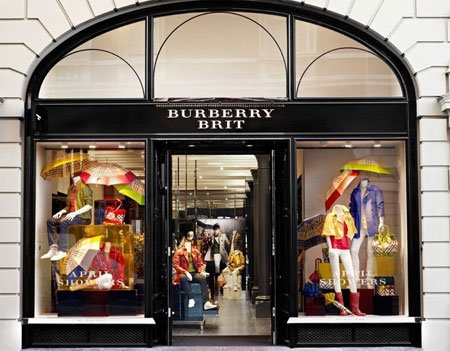 Burberry Brit in London
The store's location, one of London's most popular shopping destinations, plus its large size of 930 m², are the characteristics that make it a "flagship". There is certainly a big difference from the 250 m² Milan store launched at the end of 2010 on the Corso Venezia avenue. The interior decoration full of technological innovations, such as touch-screen video walls, and other "digital experiences".
Since it first launched in Spring/Summer 2010, Burberry Brit has become the label's most "accessible" line, in terms of style and price. This becomes quite clear as soon as you enter the store: wooden floors, mannequins in the middle, canvas bags and even cotton vests. Certainly a more "lifestyle" feel than the Burberry boutiques.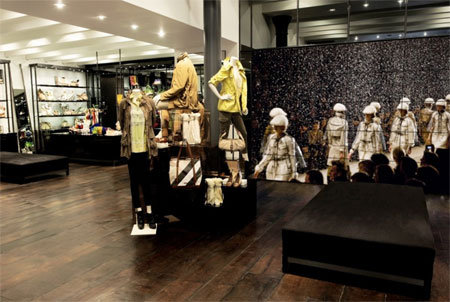 Interior of Burberry Brit store in Covent Garden
Aimed at a younger crowd, Burberry Brit can already be found at Burberry stores next to the label's other lines, Prorsum (known as the "runway" collection) and London. It is also available from a series of points of sale found in upscale locations, but which are still more casual than those that sell Prorsum or London. No matter what the target audience is, the most important thing for the three lines is to have the "British Touch" and then secondly to show their European roots, just like Louis Vuitton, Tod's, Gucci and other brands do. In fact, this identity has proven to be very effective in Asia and the Middle East, two regions very fond of European luxury brands.
Copyright © 2023 FashionNetwork.com All rights reserved.