Burberry: American courts refuse to cancel licence with Hartmarx
Since the announcement of bankruptcy Hartmarx, Burberry has been trying to terminate its production licence with the American company, a request refused by the courts in Illinois.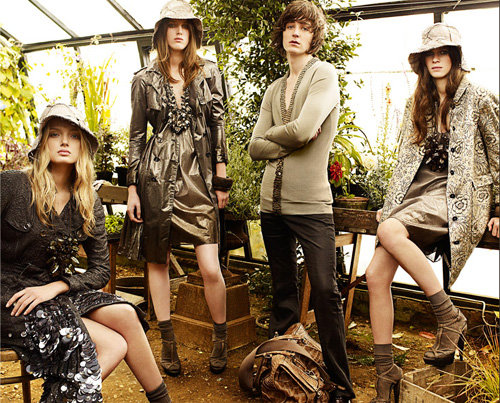 Burberry Spring-Summer 2009
Burberry argued that the likely sale of Hartmax meant that it should be able to put an end to its agreements with Hickey Freeman, a subsidiary of Hartmarx. Hickey Freeman has been producing Burberry collections for twelve years at its factory in Rochester, New York.
The hearing in the northern district court of Illinois has refused to grant Burberry's request. The judge declared that it was still a premature action as Hartmax is not yet for sale. If Burberry cannot obtain an early legal end to the contract the brand must wait until 2010 for the agreement with Hickey Freeman to run its course.
By Jonathan Fulwell (Source: Matthieu Guinebault)
Copyright © 2022 FashionNetwork.com All rights reserved.