Brunello Cucinelli: The future of Italian luxury?
In 3 years, Brunello Cucinelli has reported a 70% growth in its total sales turnover… Right in the midst of the global financial and economical crisis! The company saw a 27% increase of its turnover in 2010, as well as a net income of 15 million euros; up 83% when compared to 2009.

Italy, its country of origin, represents one third of its global sales figures. In second place comes America (25%), then German-speaking countries led by Germany (20%), and finally other countries such as France.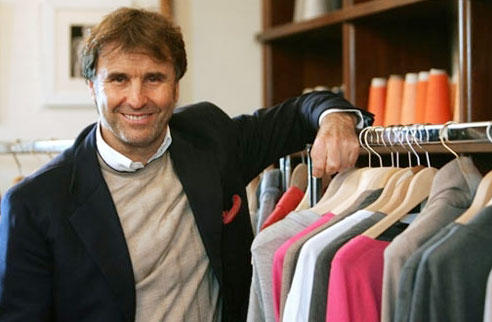 Brunello Cucinelli
The founder of the company, Brunello Cucinelli, revealed that, in the last 2 years, the emerging countries only represented 3% of its sales, which is very little when compared to its competitors and associates in the luxury business. This year, Brunello Cucinelli is counting on an increase of 15-18% in operations in India and China.
Those two countries, a true eldorado for European luxury brands, thus have Cucinelli's full attention at the moment. The brand has just opened 2 boutiques in luxury shopping centres in Dalian and Chengdu. Another 5 sales points are expected to open in China this year, and 20 in the next 5 years. The flagship stores will probably be launched in Shanghaï and Pékin in time for the Autum/Winter 2011/12 season. Brunello Cucinelli will be working in partnership with the Chinese company Lessin from Chengdu, led by Jacky Chen. The latter, specialist in sales of luxury goods, "is a fan of our products, which he wears himself", said Cucinelli.
The fashion designer reflects on the success of his brand over the last few years, since its creation in 1978. "Today, we must redefine the meaning of luxury. It must retain a certain feel of exclusivity. Each person wants luxury for him or herself, but not necessarily to be seen. Furthermore, affordable luxury does not exist, although some wanted to believe it did. If that was the case, it would not be considered luxury anymore", he explains.
Brunello Cucinelli really stresses the importance of the Italian character in the manufacturing process. He has a "Cucinelli village" of 600 employees in the Umbria region; a luxury that he intends to protect and reinforce.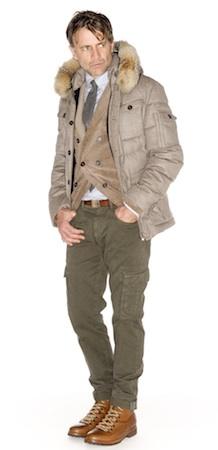 Autumn/Winter 2011/2012
The designer is thus confident in regards to the brand's development. This year, he expects to see an increase between 10 and 15% in operations. "Even if we only reach 5%, any improvement will be good. Today, Brunello Cucinelli is sold in 1,000 multi-brand stores worldwide, which represent 72% of the sales turnover, and also in 45 boutiques, which make up the remaining 28%. The goal, in 2 to 3 years, is to have a more balanced division, where 55% of the turnover is coming from multi-brand stores and 45% from single-brand ones.
Aside from store openings in China, the brand also has plans to open another 4 in the United States (Houston, Boston, New York and Los Angeles), 2 in Italy, 1 in Madrid, another in Moscow, Mexico, Abu Dhabi, Uzbekistan and France.
Copyright © 2023 FashionNetwork.com All rights reserved.