Brunello Cucinelli: 4 locations up to 6 in the States
Madison Avenue, New York and Bleeker Street, East Hamptons and Beverly Hills are joined by a new shop in the "multi-cultural" Miami. Diverse communities, with a Latin cultural influence, in an open air shopping centre the label opens up. Bal Harbour Shops completely dedicated to luxury goods.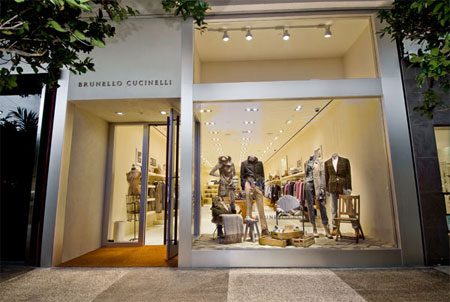 Brunello Cucinelli Store
The second location is at 3720 Las Vegas Boulevard. A relaxed ambiance, Brunello Cucinelli "hopes the city at the heart of the desert, that welcomes 20 million casino goers every year will reflects its strong traditions and culture within the new shop".
By Rosie Hart
Copyright © 2023 FashionNetwork.com All rights reserved.