Brioni to launch eyewear range
The branching out has begun. Brioni will release its first collection of luxury sunglasses in June. There will be just one model, the classic aviator style, which will be available in 15 shades and 3 different colours of frames. Manufactured by Zeiss, the glare-free and antireflective lenses will benefit from a treatment, amongst other sophisticated techniques, to seal them against water and grease. The sunglasses come in a leather case, an elegant accessory in its own right which closes with a button in horn.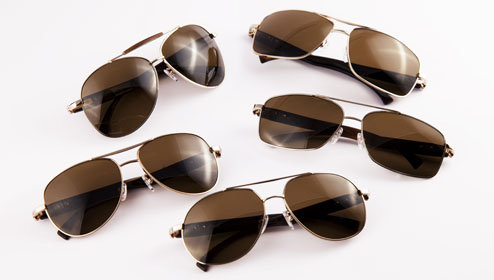 Brioni's first sunglasses collection
The collection of luxury sunglasses will only be available in Brioni's own brand boutiques and will retail at between 570 and 800 euros per pair.
Copyright © 2022 FashionNetwork.com All rights reserved.