Bread & Butter to celebrate 10th anniversary in July
"One decade, it's a beginning …" is the slogan that Bread & Butter's founder Karl-Heinz Müller intends to use for the celebration of the 10th anniversary of his tradeshow: today's leading street and urban wear fair in Europe. The twice-a-year event will be celebrating its anniversary in its next edition, taking place from July 6th to 8th. To mark the occasion, Müller plans to throw a party for around 10 to 15 thousand invited guests, especially Berliners, at the usual 380-hectare site of Tempelhof airport where Bread & Butter is held.


The July edition should be very similar to the previous tradeshows and, during his conference at the January fair, B&B's founder reaffirmed that he has no wish to change the event's current location in Berlin, despite numerous requests from potential exhibitors and the fact that it always sells out.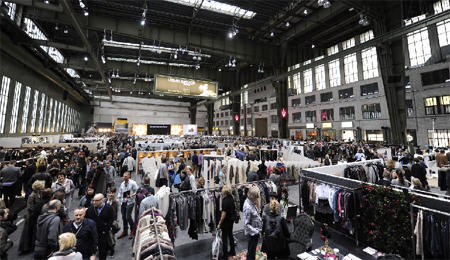 B&B Winter 2011
At the just ended 1st edition, which took place from January 16th to 19th, Müller said to be pleased about the amount of people attending the show. Although he did not disclose the number as usual, the founder admitted to having sent a total of 90,000 invitations. It is worth noting that, at Bread & Butter's launch in 2001 in Cologne (Germany), the fair gathered 50 exhibitors and 5,000 visitors! Today, Müller revealed that the show had become very international, reporting 70% non-German visitors on the first day. He also confirmed that B&B Youngstars, his new children's fashion tradeshow, will be launching this Summer between July 13th and 15th. Guests were invited to find out more about the kidswear fair at a special Youngstars lounge.
Bruno Joly and Jean-Paul Leroy
Copyright © 2023 FashionNetwork.com All rights reserved.