Bread&Butter creates new vice-president position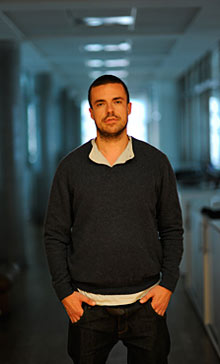 Sebastian Hennecke
The eminent trade show in Berlin is going through a restructure. Kark-Heinz Müller, co-founder and only general manager until now, has announced that the new post for Vice-President will be taken up by Sebastian Hennecke.
Parallel to this nomination the "trade show for selected brands" is consolidating its foundations in Berlin and will be shortly inaugurating a completely new fair for children's fashion, Kid's Camp. Karl-Heinz Müller has delegated these new operations to the young director, who has been with the company for the past 8 years.
Sebastian Hennecke, aged 29, started with the fair as an intern in 2003 and has since climbed the ladder. In 2004, he was a Junior Sales Manager for Sport&Street/Denim sector. Two years later he became a sales manager and in 2010 he was in charge of the marketing department.
Copyright © 2022 FashionNetwork.com All rights reserved.