Brad Pitt new face of Chanel No.5 perfume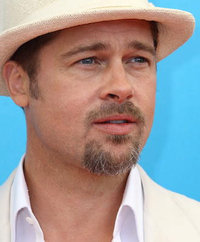 Foto: Thomas Peter Schulzen
Actor Brad Pitt is to be the new face of Chanel No.5 perfume, one of the most famous fragrances in the world, the French fashion house said on Wednesday.
"Chanel has selected world renowned actor Brad Pitt to be the face of the upcoming advertising campaign for Chanel No.5," Chanel said in a brief statement on its Twitter account.
Chanel gave no details but the deal is thought to mark the first time that the iconic perfume for women will be marketed by a man.
Pitt, 48, the star of movies like "Moneyball" and "Ocean's Eleven," joins the likes of Nicole Kidman and Catherine Deneuve who have represented the fragrance.
Chanel No. 5 was the first perfume launched by legendary French designer Coco Chanel in 1922. It became associated with Marilyn Monroe after the actress famously said the fragrance was all she wore to bed.
Pitt, regarded as one of the hottest celebrities in the world, proposed marriage in April to his long-time partner Angelina Jolie.
© Thomson Reuters 2023 All rights reserved.