Benetton hires Levi's You Nguyen as creative director
Benetton has found a new creative director for its United Colors of Benetton line from Levi's design team, according to Italian national daily business newspaper Milano Finanza. The appointment should be made official on June 8th.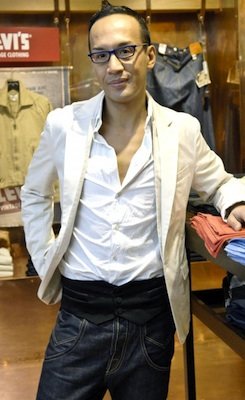 You Nguyen (Photo: Pixel Formula)
His name is You Nguyen and he was previously in charge of women's wear for the famous American denim brand, where he held the title of senior vice president of merchandising and design. In fact, he built a big part of his career at Levi's Europe as VP of design. This is thus a sort of return to European resources for him, after having spent several seasons in San Francisco. There is no doubt that the designer will bring Benetton's colours and shapes to life. The creation of a post of this kind would also mark an important stage in the history of the clothing retailer from the province of Treviso.
Copyright © 2023 FashionNetwork.com All rights reserved.